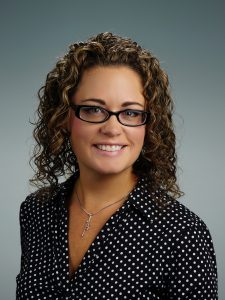 Caprice Atwell, CRB, CRP, GMS, g-Certified, REALTOR®
Managing Broker
License : BK3224825
(321) 308-0385
(321) 549-7370
Caprice Atwell, CRB, CRP®, GMS®, g-Certifiedsm
REALTOR®, Broker Associate
Managing Broker
Berkshire Hathaway HomeServices Florida Realty
2000 Highway A1A; Indian Harbour Beach, FL 32937
(321) 308-0385 (Direct)/(321) 768-7600 (Main)
(321) 549-7370 (Cell)/(321) 802-2777 (Fax to Email)
(772) 410-4777/(772) 621-5480-Fax (Vero/Sebastian/Indian River)
(800) 709-7600 (Toll Free)/(321) 768-2891 (Fax)
My name is Caprice Atwell and I am the Managing Broker for the Melbourne Branch of Berkshire Hathaway HomeServices Florida Realty.  We joined the BHHS Florida Realty family in May 2016, changing from Prudential Sterling Properties, where I previously served as the Relocation & Referral Director, REO Coordinator, & Office Manager.
Our branch family is compromised of over 60 agents (approximately 25 are trained members of the Relocation Team, and growing), five staff members, and two locations (Brevard & Indian River County).
I grew up primarily in the Houston (Texas) area, but relocated to a small town in Southwest Virginia (Abingdon) while in high school.  I attended undergraduate college at Virginia Tech (Go Hokies!) and after graduation, I moved to Tennessee, finally settling in Indialantic, Florida.
I am married to Donald Atwell (the Brewmaster and Co-Owner of Intracoastal Brewing Company)  and we have two 4-legged fur-babies, Zoey & Barley (Golden Retrievers).
I joined this office (formerly Prudential Sterling Properties) in 2006 as the Marketing Director and transitioned into the Relocation Director/Referral Coordinator/Office Manager in January 2010.  When we joined the Berkshire Hathaway HomeServices Florida Realty family, I became the Managing Broker for my branch.  It's an exciting transition!
My company has a very active relocation department and consistently ranks in the top tier in service for third party relocation management companies.  I am here to assist in any way I can to ensure our customers have a smooth transition in or out of the Space & Treasure Coasts.
Education/Certifications/Designations:
Virginia Tech, Blacksburg, Virginia

          Major: Political Science
          Concentration:  Legal Studies
          Minors:  Communication & Psychology

Southeastern Career College (now known as the Kaplan Career Institute), Nashville, Tennessee

          American Bar Association (ABA) Accredited Certificate in General Paralegal Studies

East Tennessee State University, Johnson City, Tennessee

          Business Administration Graduate Certificate

Sales Associate Real Estate License, 2009
Marketing Assistance, Relocation Inventory, & Destination Services Certification Courses, Brookfield Relocation, 2010
Worldwide Employee Relocation Council, Certified Relocation Professional (CRP) Designation, 2013
gCertified Certification, Brookfield Relocation, 2013
Broker Associate Real Estate License, 2014
Performance Expectations Course, Brookfield Relocation, 2014
Worldwide Employee Relocation Council, Global Mobility Specialist (GMS) Designation, 2015
The Real Estate Business Institute (Formerly The Council of Real Estate Brokerage Managers) Certified Real Estate Brokerage Manager (CRB) Designation, 2015
Memberships:
Awards/Honors:
Dean's List
Keynote Speaker, Southeastern Career College, Graduation Ceremony
2011 North America Performance 2nd Place Award for "Outstanding Broker-to-Broker Network Referral Activity" from Prudential Real Estate & Relocation (ranked against all Prudential affiliates in the USA and Canada).
The Spirit of Partnership Award from Brookfield Global Relocation Services-2013
Chairman's Circle: Prudential Sterling Properties (Office Award), Prudential Real Estate-2014
Graduate of the Florida Institute of Technology's weVENTURE (formerly Women's Business Center) IGNITE 360 Mentoring Program-2014
Contributing Author: "Thinking Globally"; Worldwide ERC Mobility Magazine, March 2014
HSF Franchise Award Winning Brokerage-Residential Units in the U.S. South Region for Offices with a Minimum of 41 and a Maximum of 75 Sales Professionals: 2015-2nd Quarter, 2014-Annual Round Table Award, 2014-3rd Quarter, 2014-2nd Quarter, 2014-1st Quarter
Contributing Author: "What's The Future, Part 1 of 3"; Worldwide ERC Mobility Magazine, September 2015
Bronze Level Excellence Award-AIReS Relocation, 2015
Bronze Level Excellence Award-AIReS Relocation, 2016